Giving Back
"Life's most persistent and urgent question is, What are you doing for others?"
– Martin Luther King, Jr.
Annually, we make a donation to a specified charitable organization. Our designated charity for this year is Workshops for Warriors® (WFW).
Workshops for Warriors® (WFW) is a fully audited, board-governed 501(c)(3) nonprofit. The mission of WFW is to provide quality training, accredited STEM educational programs, and opportunities to earn third party nationally recognized credentials to enable veterans, transitioning service members, and other students to be successfully trained and placed in their chosen advanced manufacturing career field.
For more information or to make a donation, please visit: Workshops for Warriors® (WFW)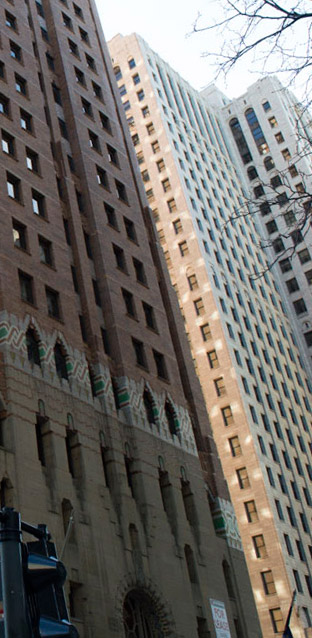 We're Here to Serve Your Surety Bond Needs
Knowledgeable and Friendly Service since 1993
Commitment to Excellence
Simple Application Process
Multiple National Surety Companies
Checks and Credit Cards Accepted
No Financial Statements Required (in most cases)
High Risk Bond Sources Available
Various Surety Bond Delivery Methods
Affordable Pricing
Contact us by phone, email or fax
More Info

Continue
What Customers Say
"We are a used car dealer selling primarily classic cars. At times we will purchase a car without a title and because of the age (50 years plus) we apply for a bond, so we can get the title quicker. The Staff at AEC, Inc. is wonderful and very helpful. I would recommend them to anyone. I will send an email with the required information and within an hour or two we have the email with the paper work. I can then take it to the Secretary of State office after work."
"AEC, Inc. is our current Bond Company. We are always pleased with the level of service offered and the Staff always meets our expectations and beyond."
"I have dealt with AEC, Inc. for about 20 years; I am very satisfied with them, great people to deal with. They always go the extra mile for their customers! "
"AEC, Inc. has been very good company that we have been doing business with the last 5 years. They provide us with bonds on a timely manner and are very prompt in handling any problems that may arise. "
"I have been a customer since 2004, when I took over the family used car dealership. AEC, Inc. goes above and beyond to make good business recommendations and offer support. They have not only met, but also exceeded my expectations. Communication is always received in a timely manner. The Staff always shows a genuine interest in my dealership as a customer."
˙˙
"AEC, Inc. has been great for my used car business. The Staff is very helpful, prompt and professional. AEC, Inc. has exceeded my expectations, and I would recommend them to anyone. "
"We recently activated bonding services for our dealership with AEC, Inc. Their knowledge of the industry requirements and protocols addressed our requests in a professional manner and expedited time frame. These attributes are a valuable asset to any dealership operation in today's regulation oriented environment."
"I would like to thank AEC Inc. for their knowledge and support. The Staff is very responsive to our questions. I would recommend AEC, Inc. for your bonding needs. "
"It was a pleasure working with you, though very brief, it was such a pleasant experience. Some insurance companies nowadays or should I say, the people that work for certain insurance companies do not know how to provide quality customer services. However, you exemplified what quality customer service is all about: you went above and beyond to assist us with our company needs. You know exactly what you are doing and your timeliness in responding to our need was superb. That's why our interactions with you in regards to obtaining a surety bond was very brief because you are so fast: your response time is truly amazing. Once again, thank you for all you do. "
"The Online Police Book has made the data entry of the vehicles a lot easier! The software is simple and easy to use. But the best part is customer service provided by Nancy and the developer whenever I had any issues, questions, or suggestions.

Keep up the good work
And thank you!
"We recently subscribed to AEC, Inc's Electronic Police Book and have been using it for 3-4 months now. We are very happy with this product. It is easy to use and is also much better than writing everything down. It also tracks your Temp Tags!"
"I personally love having my police book online! It is easy to use and I can use it from anywhere. The support is very prompt if any issue arises. What I love most about my Police Book Subscription is that I can download Excel reports. With the police book software I used to use, I couldn't download reports into Excel very easily. I am a data person and really like being able to see my records in Excel where I can filter and search easily. Very satisfied customer!"
"I have purchased my dealer bond thru AEC, Inc for several years now and have been satisfied with the level of service. Nancy Chapman has taken the time to give me personal attention to make sure I had the best rate possible. Thanks, Nancy for all you do!"